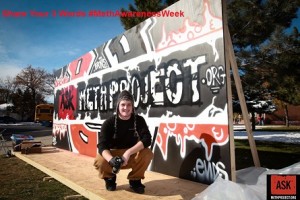 New York, NY- November 18, 2014– National Meth Awareness Week will be observed Sunday, November 30 through Saturday, December 6 in an effort to combat the abuse and use of methamphetamine. Coordinated by The Meth Project, a large-scale, teen-targeted prevention program of the Partnership for Drug-Free Kids which aims to significantly reduce meth use through public service messaging, public policy and community outreach, the week will kick off with a digital media campaign and social content which asks teens to get involved and take action.
With participation from state partners including Colorado, Georgia, Hawaii, Idaho, Montana, and Wyoming, the awareness campaign will launch with various local events and enhanced digital media support.
"Meth is powerfully addictive and can cause extreme damage to a young person's body and brain," explained Steve Pasierb, Partnership for Drug-Free Kids President and CEO. "Meth Awareness Week provides a pinnacle opportunity to educate parents and members of our community about the health risks of methamphetamine use and help prevent teens and young adults from ever using this devastating drug."
According to the U.S. Department of Justice, methamphetamine is one of the greatest drug threats to the nation. The agency recently reported that the drug is at its highest levels of availability and purity; and lowest cost since 2005 because of increased levels of meth imported from Mexico, and growing rates of small-scale domestic production. RAND estimates methamphetamine costs the country between $16.2 and $48.3 billion per year in treatment, healthcare and foster care services, as well as the costs of crime and lost productivity associated with the drug.
The research-based program has had a profound effect, first in Montana, where teen meth use has dropped 63 percent and meth-related crime has declined by 62 percent. The success of the Montana Meth Project led to its adoption by five additional states that have seen similar results.
To learn more about Meth Awareness Week, visit The Meth Project on Facebook atfacebook.com/methproject and Tumblr at tumblr.com/blog/methproject, and follow the conversation online at #MethAwarenessWeek.
http://www.drugfree.org/newsroom/meth-awareness-week-2014